Free Logo Courtesy Of: Free Graphics By Syruss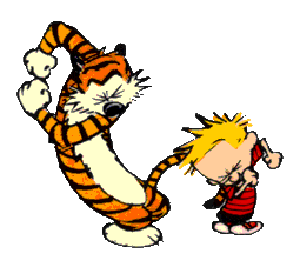 This is the new version of my website a whole lot better, than the old one more graphics and sounds and FASTER. Still with the BEST !!!, SKA, yup I love SKA !!! Still we have more of my SKAsifieds, interviews and lots more !!!
So come on in and have fun.
Thanks a lot too all the people that give me support ( GEANNIE, papas, juan, LUIS, LEO, PHILLiP, CAMILIN, Andrea Suarez, Nacho, VALERIA, todos mis amigos de Colombia, La Mota, Todd, Rich, Garry, Brian D., Jen A., Nick, Nathan, James, Dave, Miguel, Albert, Felipe, John (crustman), Chris, Danny, CERVEZA LEONA, GoRdillos y BejaRanos y el resto de personas !!!
Spanish Page with Latin Bands
Sign My Guestbook
View My Guestbook
Hell yeah! DC SKA !!!


if you wanna put this in your page copy this : **[A HREF="https://members.tripod.com/~SKAmilo] [IMG SRC="skamilo.gif" Alt="SKAmilo Now !"][/A]** REPLACE [] FOR <> AND WITHOUT **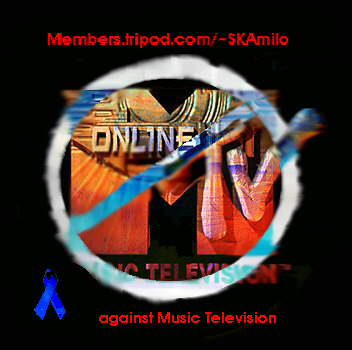 Click here -->
• The Acetones • Against All Authority • a.k.a. Rudie • The Allstonians • The Alcoskalics • Anything Goes • The Aquabats • Assorted Jelly Beans • AWOL • Bad Manners • Baker Act • The Beatdowns • Bim Skala Bim • Blind Spot • Blue Meanies • The B-3's • Buck-O-Nine • Buster Malone and the Kingpins • The Casuals • Cherry Poppin' Daddies • Crawdaddy • The Creepers • Cucumber Now • Dance Hall Crashers• The Decapitones • Desorden Publico • The DiAl-ToNeS • Dr. Raju • Do It 4 Johnny • The Double Deckers • Downbeat Rulers • Ducktape • The Dumpsters • The Duplicates • Easy Big Fella • The Exceptions • The Executives • The Ex-Presidents • Falling Sickness • The Favorites • Fighting Gravity • Fishbone • 40 Winks • For Your Information • Freaks From The Apocalypse • The Fryalators • The Funpark Five • General Rudie • GHETTO'84 • Goldfinger • The Go Steadys • The Grown-Ups • The Halftones • Happy Hour • • Hepcat • The Hippos • Home Grown • Hot Stove Jimmy • The Independents • Insatiable • Inspecter 7 • The Invaders • Janitors Against Apartheid • The Jinkies • Johnny Socko • King Chango • The Kingpins • Komando Moriles • Kongo Shock • Krusty Watch Guys • Kung Fu Grip • Less Than Jake • Let's Go Bowling • Let's Quit • Los Caleros • Los Fabulosos Cadillacs • Los Hooligans • Madness • MagaDog • Mealticket • Mice vs. Jersey • The Mighty Mighty Bosstones • Millencolin • The Mint Flames • Mr. Goon • Mobtown • Mock Turtle Soup • The Mod Squad • The Mosquitones• Mustard Plug • MU330 • The New York Ska Jazz Ensemble • No Sports • Ocean 11 The Offbeatniks • Offbeats • The Ohrts • The Oi Scouts • Operation Ivy • O'Phil! • Orange Tree • Otis Reem • Out of Order • The Peptos • Percolator • PErFect ThYroID • The Pietasters • Pimpslap • The Pinsetters • The Planet Smashers • Ponch and the Vandals • The Porkers • Pork Pie Tribe • Rancid • Reel Big Fish • Regatta 69 • The Rejects of Star Search • The Riffs • Right Turn Eddy • The Rudeboys • Ruder Than You • The Rudiments • Sammy SlyDog • Sax-O-Tromba • Save Ferris • The Savoys • The Scofflaws • Secret Agent 8 • The Secret Cajun Band • Secret Service • The Secret Society • The Selecter • The Shakes Society • The Shankers • Six Feet Deep•Six Percent •Ska King Crab•Skabba the Hut •Skadolescents, The •Skalicious •Skalidays•Skamoondongos•Skankin' Pickle •Skanksters •Skapegoat • Skardy Katz •Skarotum •Skatalites •Skatet •Skaturday •skazel tov •Skeletones •Skolars •Slow Children •Slow Gherkin •Son of Sam •Specials •Spies Like Us •Stiff Breeze•Stubborn All-Stars •Sturgeon General •Suicide Machines •Suspect Bill •Suspects, The •Swanky Modes •Swing Heil •Toasters •Toot 'n' Skamen •Umbrella Bed •Uncivilized •Usuals •Velveteens •Viskasity •Voodoo Glow Skulls •Wednesday Night Cheese •Youth In Asia